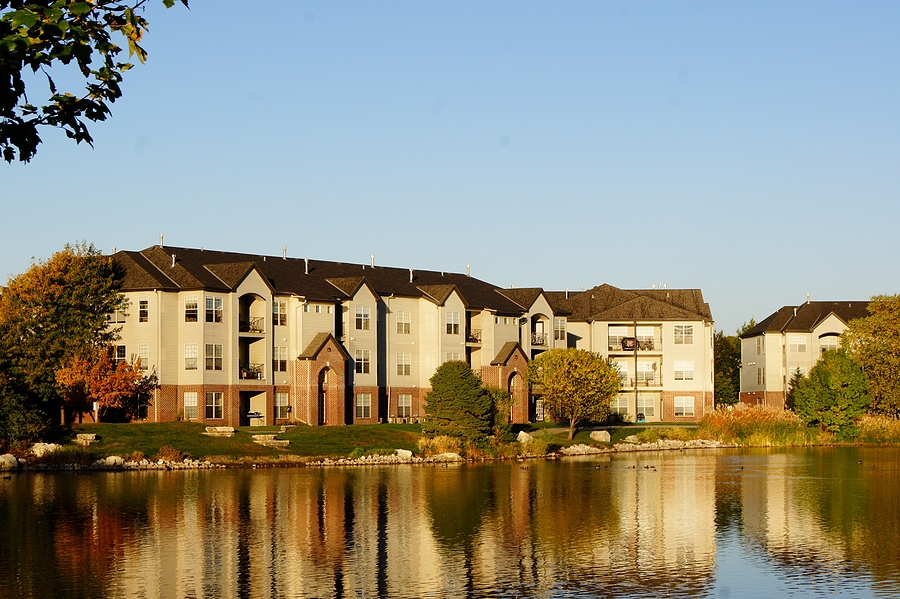 What to do about a blocked chimney
"It'll be fine," is never the right response to the question: "I don't know when the last time the chimney was inspected or cleaned; should I start a fire in the fireplace?" Just like you wouldn't start a fire without being 100% certain you didn't have a blocked chimney, the residents of your property shouldn't either. The truth is, there may be a number of things that have happened since the last time you had the chimneys on your property inspected, which has now resulted in a blocked chimney.
How do I know if I have a blocked chimney?
Probably the most obvious answer as to whether or not you should have your chimneys inspected is this: When a new tenant moves in, or if you don't remember the last time your chimneys were inspected, it's time to schedule an appointment.
Even if your chimneys were inspected last year, that still doesn't mean a chimney blockage hasn't occurred in one of your units.
Have you or a resident noticed any of the following?
Reduced drafting in fireplace
Black soot in and around your fireplace
Very dark smoke coming from your chimney
More than an ⅛ inch of soot build up
Not much ash left after burning
An excessive smell of smoke during a fire
These indicators could mean a chimney is blocked and you need a professional inspection.
How does a chimney become blocked?
A few of the reasons a chimney could be blocked are animal nests, soot buildup or a damaged flue. It's important that a professional inspects the chimney problems and creates a report indicating the best course of action.
Animal Nests – Squirrels, raccoons, birds, even bats need a place to nest that is protected from the elements. Because fireplaces are rarely used in the spring and summer, it's likely the animal moved in thinking this was the perfect long-term solution to their housing needs.
Naturally, they've brought in leaves, textiles, grasses, or even fur to build and line their nests—some of the most flammable natural materials possible.
Creosote – Obviously, we've all seen the smoke that a fire produces. In that smoke is a chemical called creosote, a highly flammable byproduct of burning wood that contains tar. When creosote rises through the chimney and begins to cool down, it solidifies and sticks to the chimney liner. Repeat that process fire after fire in your hearth, and you can see how easily it is for creosote to build up. As the chimney becomes restricted from the creosote buildup, the creosote builds up even faster.
There's no way to avoid the creation of creosote from a fire, but there's definitely a way to avoid the buildup of creosote. That's where we come in.
Flue Liner Damage – Inside of your chimney is a flue liner that can be made of a few different materials, like metal, clay or ceramic. Over time and repeated use, the flue can become worn and damaged. Pieces of the liner can crack or break and cause its own blockage. Having a professional inspect the chimney will answer a lot of your questions about what the blockage is and how it can be cleared.
What needs to happen to make sure your property meets NFPA code requirements?
We've got you covered! We clean each unit and perform a thorough inspection. Our report will outline everything for you and let you know exactly what needs to happen so your property passes it's Fire Marshal inspection.
Transparency - Have you ever experienced an inspection company that failed to give you a transparent report? We understand this is an absolute necessity for you to feel comfortable and "Asured" in the integrity of your inspector. At Asurety, we have an operating system that delivers reliable and transparent fireplace Inspection reports from our in-house technicians, so you see what we see.
In-house technicians – We train everyone according to the current codes and standards of Chimney Safety Institute of America and National Fire Protection Association. Plus, each technician is trained in our white-glove approach to customer service—going above and beyond your expectations.
Trust – Not only do we care about fire safety; we care about your personal safety. The Asurety team of solutions experts meets all personal protection equipment (PPE) requirements in response to COVID-19. This includes gloves, masks, sanitizing of tools, and foot coverings.
What to do if you're tired of the hassle
Juggling appointments, getting bids, finding time to meet with other company's techs – what a hassle! That's why we make it easy to book an appointment with us. We'll even reserve a spot on our schedule for you every year. One less thing for you to worry about!
Don't waste your time with anyone else - book with us today!