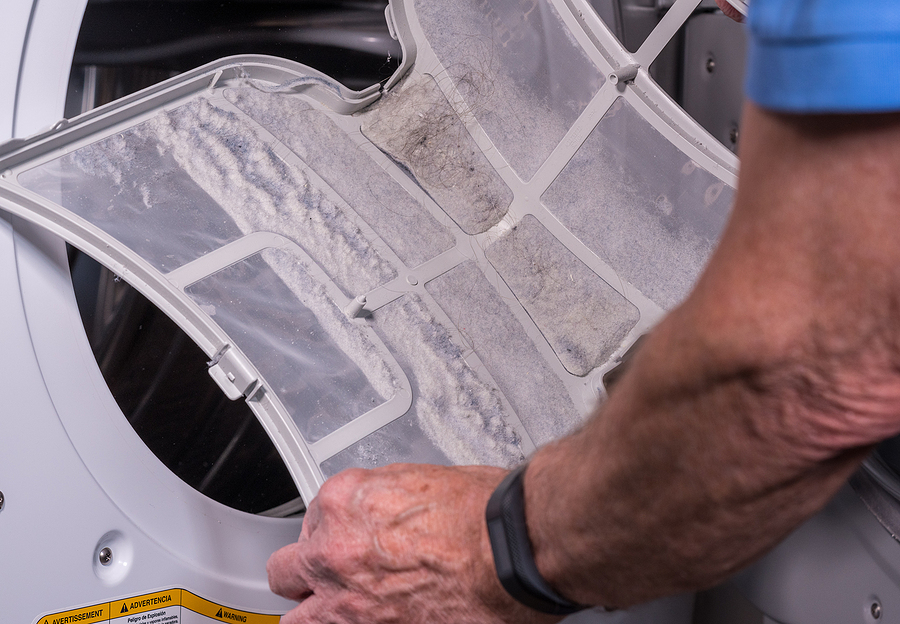 Dryer Vent Fires Can Be Prevented, Here's How
It's something that not many people think about, certainly not your residents. Who thinks to regularly clean the lint trap in their clothes dryer vent? Yet studies show, clogged dryer vents accounted for one-third of house fires between 2010 and 2014.
Dryer vent neglect at what cost?
These fires resulted in 13 civilian deaths, 440 civilian injuries, and $238 million in property damage. This doesn't take into account any legal fees or settlements between the property and the resident.
Think about that. The lives of 13 people were cut short because of something largely preventable: a clogged dryer vent.
Five tips to share with your community members
We don't want this to happen to you. We care about your residents, and we care about the health of your business. We've gathered some tips from the National Fire Protection Association to help you stay safe; please share these regularly with your community members:
Clean the lint trap before or after each use. It's the accumulated dust and lint that can easily become a fire hazard.
Keep the area around the dryer clear of any combustibles such as boxes, clothing or chemicals.
Do not leave the dryer running unattended. If you need to leave the property, turn off the dryer before locking up.
Be mindful of chemicals or gases that may be caught in clothing. If any of your clothes are soiled with gasoline, cooking oils, cleaning chemicals or stains and paints, wash the clothing more than once, or hang up the items to dry. Even if you've washed the items several times and choose to use the dryer to speed up the drying process, use the lowest heat setting and a drying cycle that has a cool-down period at the end.
Should a fire occur inside the dryer, do not open the dryer door. Opening the door provides more oxygen to the fire, this will make the fire worse.
The tips above will help your residents keep their families safe. We suggest this information be included in all welcome packets, and regularly distributed at least quarterly to all mailboxes.


What you can do to prevent dryer vent fires
For you, well, we want to make your life easier and more peaceful. We want you to sleep better at night, knowing your property is safe. By taking a proactive approach to your inspections and dryer vent cleaning each year, you can eliminate the risk of several life safety issues that occur due to lack of property maintenance.
Did you know that dryer vent blockages and breaks are two leading causes of water leaks within buildings? This is due to moisture buildup in the deficient dryer vent runs. If a dryer vent pipe is installed or maintained improperly, it's a major life safety issue and possible threat of a fire. This is why annual dryer vent inspections are required by the National Fire Protection Association, so that you can detect such issues and remedy them before it's too late.
We can do this by getting you scheduled for regular annual dryer vent maintenance.
Not only will we keep your property safe, we'll do so in a professional, transparent and honest manner. You can count on us to provide detailed inspection reports that clearly outline anything good, bad or scary about the dryer vents on your property. Our technicians are not motivated by upselling repairs, they're in it to serve you. We will alert you to anything the fire marshal might flag in his or her inspection reports. Our goal is to make sure your property meets the National requirements, which is one less hassle for you to worry about.
Your next step: Book your dryer vent preventative maintenance appointment now!